James Bevis appointed Managing Director
James has joined the business from ISG

Exyte Hargreaves has announced a significant executive recruitment with James Bevis joining as its new Managing Director. James arrives at Hargreaves during a period of celebration as the business marks its 150th year of delivering complex and innovative construction engineering projects across multiple industry sectors.
James has over 25 years' experience working at executive level within the construction industry. He specialises in the management and delivery of complex engineering projects, having operated across the UK, Europe and the Middle East. James most recently served as Operations Director at ISG and was previously the Deputy General Manager of Crown House Technology – Laing O'Rourke in the UAE.
James joins Hargreaves to lead an already strong senior leadership team across their core service lines of HVAC, Smoke Control Systems and Manufacturing. Through a period of significant expansion, Hargreaves has delivered unique construction engineering solutions on prestigious projects of national importance including Hinckley Point C, HS2 and Manchester Airport Terminal 2.
Celebrating 150 Years
In 2022, Hargreaves has been celebrating a landmark milestone. Over the past 150 years the Hargreaves name and brand has been synonymous in delivering some of the world's largest projects. The completion of major projects within the nuclear & decommissioning, transport and defence sectors will continue to protect communities for many years to come.
James' appointment as MD offers Hargreaves the opportunity to mark another exciting chapter for the business. There is significant excitement about the ongoing business strategy which both shapes significant infrastructure across the world and advances Hargreaves' ambitions to create an equitable, safe and sustainable world.
"I am delighted that James has agreed to accept this position as Managing Director and would like to warmly welcome him to Exyte Hargreaves. The outlook for Hargreaves market is excellent and I am confident that we will continue to successfully implement Hargreaves strategy and grow the business."
Michael Löffelmann, Senior Vice President Business Area Technology & Services, Exyte Group
"Being appointed as Managing Director of Exyte Hargreaves is an honour and I am very excited by the opportunity. I am confident that together we can further grow our business in quality, size and reach. I am looking forward to the challenge and working with the entire team on the next stage of our journey."
James Bevis, Managing Director, Exyte Hargreaves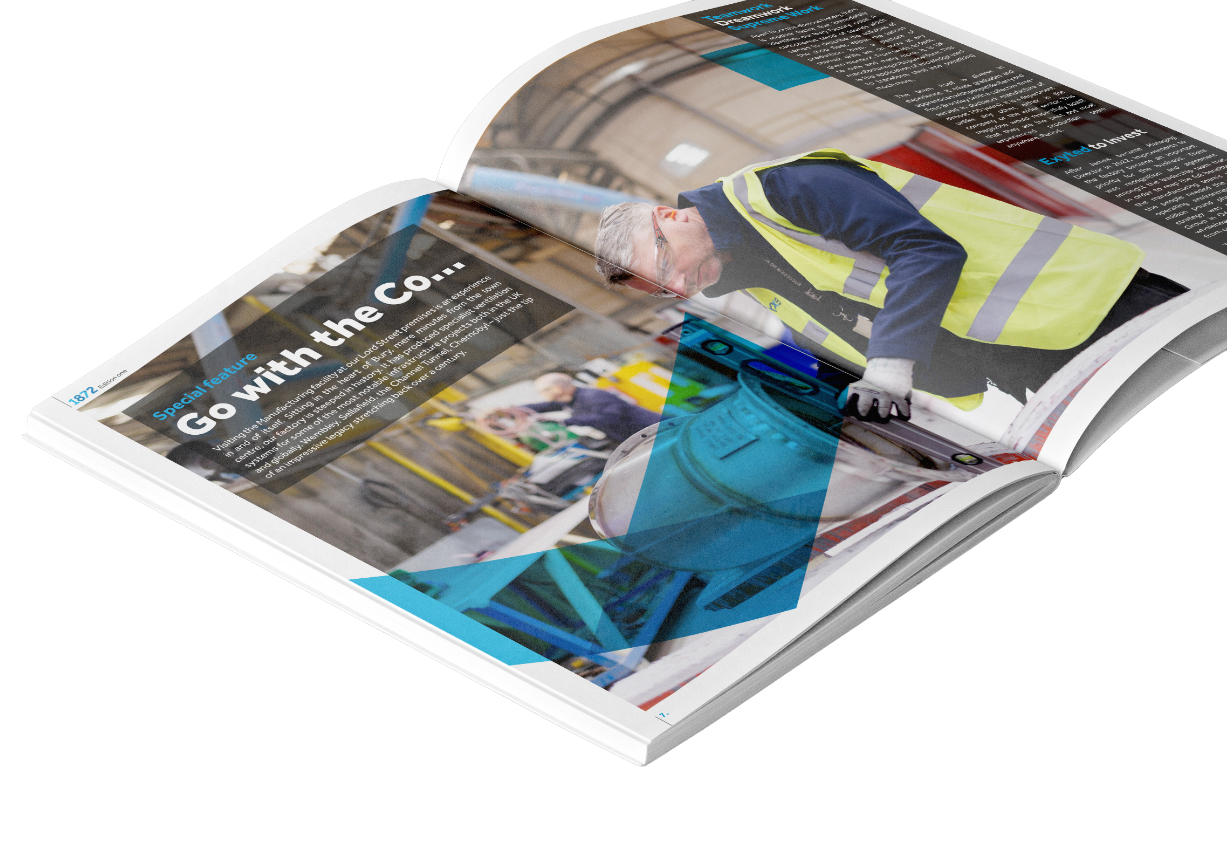 Subscribe
Uncover Exclusive News from our magazine "1872"
1872 is our online blog and digital magazine. We'll bring you news and events from around the business, as well as thoughts and opinions on the topics resonating within our industry.