Digital Manufacturing process innovation
Efficiency improvements for fire rated ductwork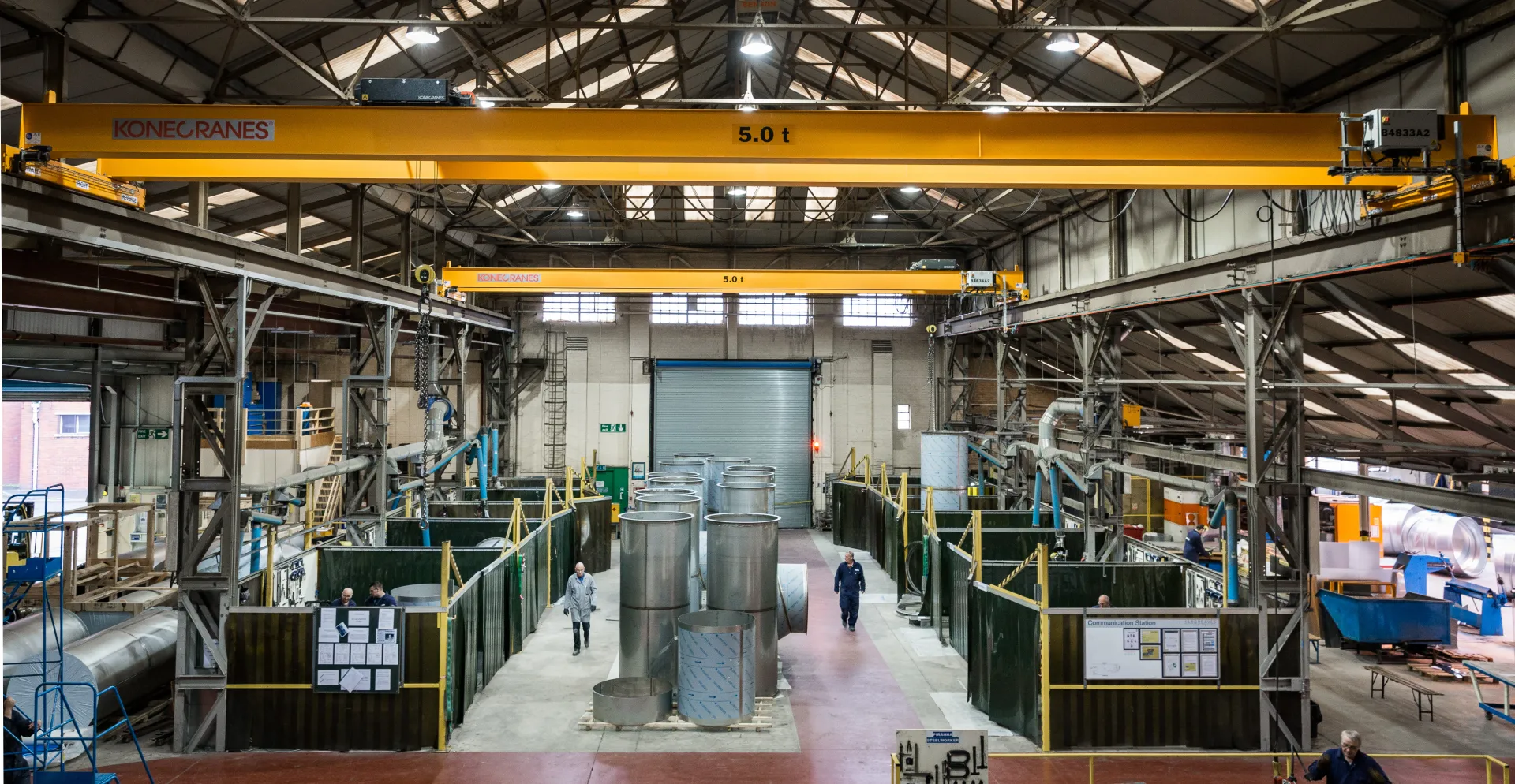 In July, Exyte Hargreaves brought together a project team to take on the task of developing a new digital process to issue Fire Rated CE Marked ductwork into manufacture in a more efficient manner. Robert Davies from our BIM department, collaborated with Maryam Al-Hamawendi and Mahnoor Shahid (from Digital Engineering) and Jordan Birtwistle in Manufacturing to develop a new digital process to issue work into manufacture without the requirements for complex 2D Fabrication drawings.
Leading the industry in HVAC design
Exyte Hargreaves takes pride in our ability to complete a full project from the design of a HVAC system, to modelling and coordination, manufacture, and installation. Due to the quality, safety, and traceability criteria that have an impact on our daily operations, projects can be very complex and time-consuming. The products we manufacture on location go through stringent testing and inspection procedures, necessitating the creation of intricate 2D Fabrication Drawings. These complex technical drawings take around 30 minutes per item to generate due to the substantial amount of information required.
New digital process for Fire Rated CE Marked Products
The new solution for fire rated ductwork, developed by our project team, eliminates the need to produce fabrication drawings and enables us to complete projects more efficiently. Clients can now be offered a choice between our traditional method (completing fabrication drawings in CAD) or using the digital method.
The new process to generate fabrication worksheets using an existing software product called CAMduct. Pre-populated templates allow the necessary information for each item of duct to be outputted on a drawing including: various 3D views, specifications, dimensions, connector, and stiffener requirements etc. These fabrication worksheets help to alleviate the need for the fabrication drawings.
In a remarkable innovation, the fabrication worksheets are automatically created, eliminating the estimated 30 minutes per item to create the relevant drawings. Instead, our team can produce the fabrication worksheets with a mere click of a button. Once uploaded, our Manufacturing team can access the worksheets digitally using a tablet device.
A successful ductwork pilot
Following process approval, the project team have piloted the fabrication worksheets in the production of Fire Rated CE Marked ductwork for a current client. Using the old process, it had been estimated that the client would require 806 CAD hours to produce the relevant fabrication drawings. The new process has eliminated these CAD hours and achieved a major efficiency saving which will help improve response times to our clients.
The successful pilot has led to an expansion of the product, both to build on the pilot and improve the new fabrication worksheets for fire rated ductwork and investigate more products. Due to the detailed quality and traceability requirements of specific projects within our industry, there is still plenty of development left to do. However, the phenomenal success of this venture leaves plenty of reasons for optimism and is testament of Exyte Hargreaves' commitment towards innovation for our clients.
Interested in digital innovation in HVAC design?
If you're undertaking a new HVAC project and would like some advice, please contact Exyte Hargreaves to arrange a discussion. We're celebrating 150 years of supporting construction engineering projects in 2022 and we'd be delighted to use our many years of experience to transform your projects into the future.
#Hargreaves150
Article written by Robert Davies, Deputy BIM Manager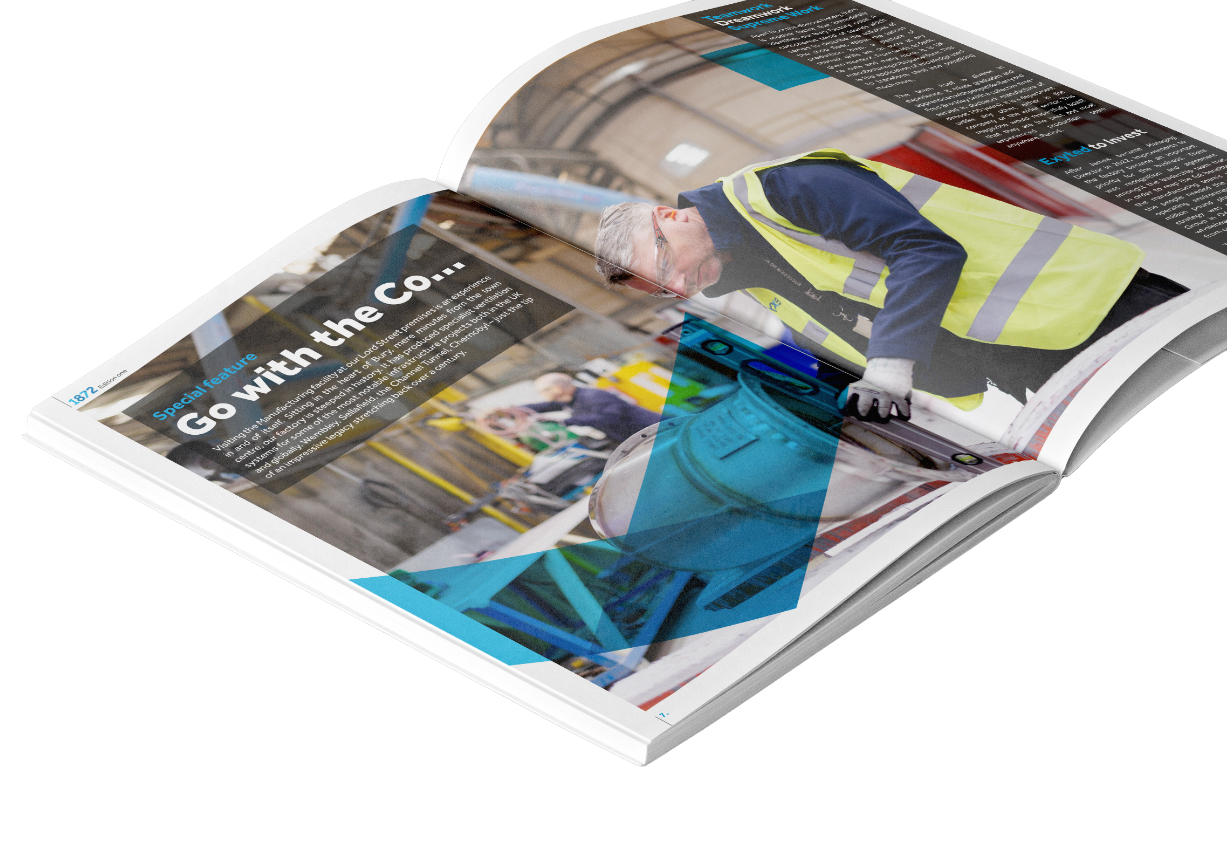 Subscribe
Uncover Exclusive News from our magazine "1872"
1872 is our online blog and digital magazine. We'll bring you news and events from around the business, as well as thoughts and opinions on the topics resonating within our industry.