Innovation Award at Make UK 2022
Exyte Hargreaves scoops Runners Up prize

Last week, Exyte Hargreaves was named Runners-Up in the North West regional category for Innovation in the MAKE UK Manufacturing Awards 2022. The award for Innovation celebrates innovations across UK manufacturing businesses. This includes new product development, process efficiencies and new business models.
About Make UK
The Make UK Manufacturing Awards recognises and awards manufacturers and their apprentices who have done exceptional work in the sector. They celebrate and champion the work of UK manufacturers like Exyte Hargreaves.
Innovative Manufacturing
In January 2021 Exyte Hargreaves concluded a strategic agreement with the Norwegian Software company CoBuilder. This partnership aims to put in an innovative process for capturing data from the supply chain into practise. The final aim of this process was creating and maintaining a digital record of consistent, well-structured and standardised construction information. The project was inspired by Dame Judith Hackitt's 'Building a Safer Future' final report and aims to capture the 'Golden Thread' of good quality information.
The programme was implemented by the Digital Innovation and Systems team, supported by the Senior Leadership Team and heavy involvement from around the business. At the initial phase of the project, we launched a process for collecting data from our supply chain and storing it safely and consistently in a digital 'Data Warehouse'. Designers, Specifiers, Engineers, Manufacturing, Site and Commercial teams could all be connected to the data.
This project resulted in improved control over the product data when Exyte Hargreaves operate as main contractor or sub-contractor. In addition, it has made the process of collecting supplier's data much less time consuming, far more efficient and make the data itself much more accurate and up to date. This means data is ready to go into multiple projects without having to request and generate the data from scratch every time.
It has also ensured that essential product information is captured from a trusted source (manufacturers) and then safely stored as a digital record. This way, important aspects of a building project, such as information related to fire safety, will never be lost during different project stages or over the life-cycle of the building.
Moreover, the launch of this partnership is proof that the 'Golden thread' concept is a realistic endeavour. It can be undertaken by businesses of all scale operating in the construction sector.
Can we support your next Manufacturing project?
Exyte Hargreaves is one of the UK's foremost manufacturing businesses. With a custom facility on site we're ready to respond to your project needs in off-site manufacturing. Contact our team today for a discussion.

​​​​​​​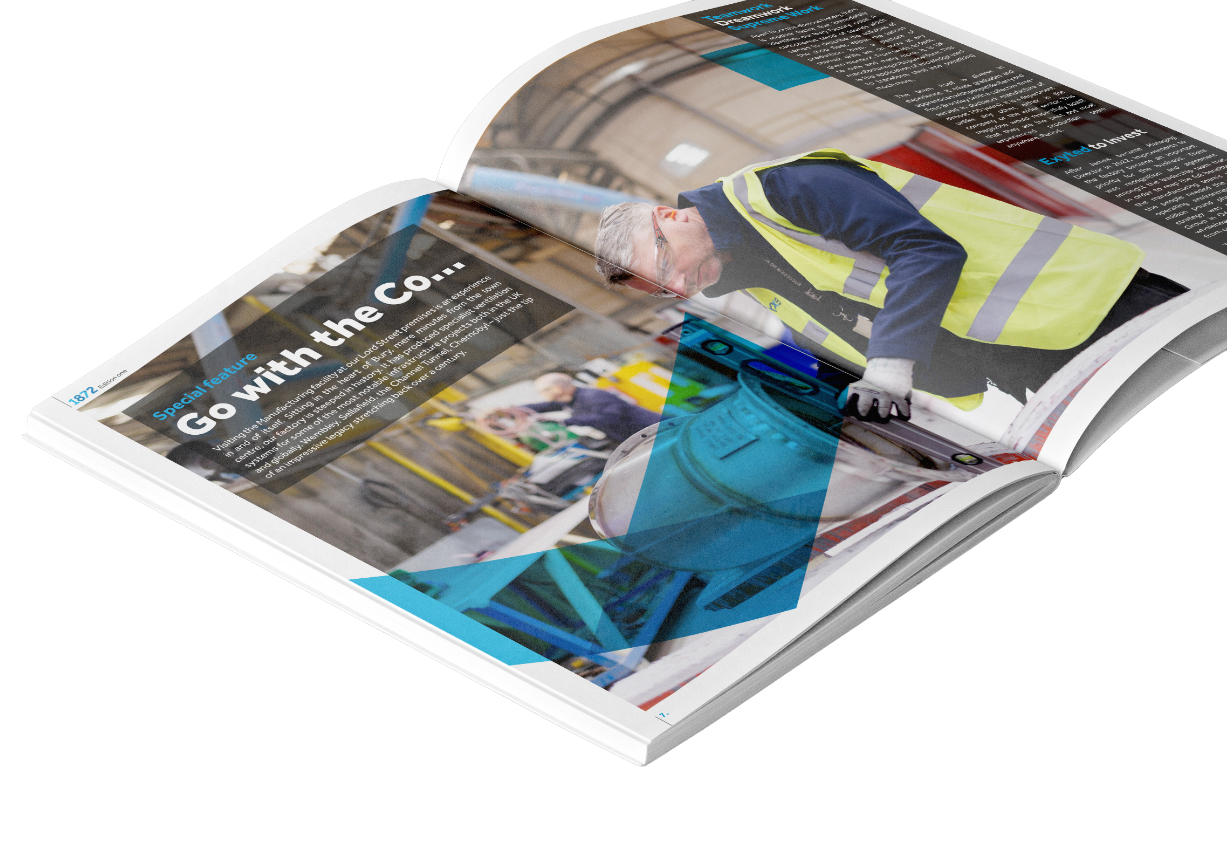 Subscribe
Uncover Exclusive News from our magazine "1872"
1872 is our online blog and digital magazine. We'll bring you news and events from around the business, as well as thoughts and opinions on the topics resonating within our industry.